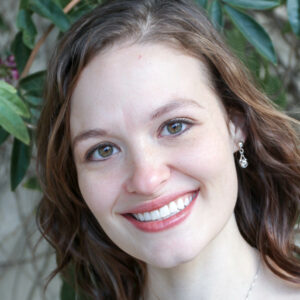 Andrea Loer
Head Director
Mrs. Loer spent most of her school years in San Antonio, TX. She was an active member of the Reagan High School choir, under the direction of Jo Scurlock-Dillard. After graduating high school, Mrs. Loer attended Southwestern University, where she studied with Dr. Ken Sheppard. During her senior year, she served as president of the Delta Nu chapter of international music fraternity Delta Omicron. She graduated Summa Cum Laude with a bachelor of music in music education. Mrs. Loer then continued her education at Stephen F. Austin State University, where she studied choral conducting with Dr. Tim King, earning a master of music. While doing her graduate work, she taught choir at Regents Academy, a private Christian school.
Mrs. Loer is a member of professional associations TCDA and TMEA. She has been a member of the Facilities Team for the TMEA convention since 2015. Mrs. Loer has served TMEA Region 27 as a Region Choir section leader, Region Treble Choir Coordinator, and Vocal Division Secretary. She is currently the Region 27 TCDA Representative. Mrs. Loer worked as the Associate Director of Langham Creek High School from 2013-2019, and began her current job as Head Director in August of 2019.
Through her participation in high school and University choir, Mrs. Loer has had the opportunity to perform in many European locations, including London, Paris, and a number of cities in Italy, Austria, and the Czech Republic. She was also part of a group from Southwestern University that performed at the 2010 World Expo in Shanghai China, as well as the SFASU A Cappella Choir which performed at the 2012 Southwestern ACDA Convention. Mrs. Loer sings with Suono Chamber Choir under the direction of Alexander Bruce in her free time. Outside of school, Mrs. Loer loves to be outdoors and stay active, whether that's hiking, kickboxing, swimming, or playing with her dog, Blue Jean. She enjoys relaxing at home with her cats, Benny and Jonas, and trying out new foods and activities with her husband, Tyler.
Email: andrea.loer@cfisd.net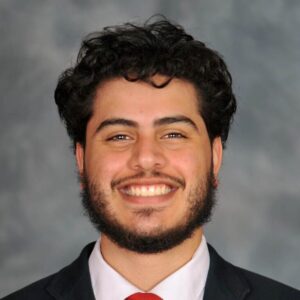 Victor Torres
Associate Director
Victor Torres, originally from Hermosillo, Sonora, México, graduated from Stephen F. Austin State University with a degree in Choral Music education. During his time at SFASU, Mr. Torres was a member and section leader of SFASU's elite ensembles, the SFA A Capella Choir and the SFA Chamber Singers, both under the direction of Dr. Micheal Murphy. Furthermore, Mr. Torres was also a member and officer of numerous organizations on campus, such as Theta Chi, Phi Mu Alpha Sinfonia, and Order of Omega. He also studied private voice in the studio of Dr. Richard Berry.
Mr. Torres is incredibly excited to return to his Alma Mater at Langham Creek High School where his passion for Choral music began to flourish. He previously taught Cedar Park High School for three years, where his choirs consistently received Superior Ratings in both Concert and Sightreading at UIL. Mr. Torres also holds experience as a clinician, judge, and TMEA Region choir organizer. In his spare time, Mr. Torres enjoys performing in community choirs, traveling, and lounging around with his cat, Penny.
Email: victor.torres@cfisd.net